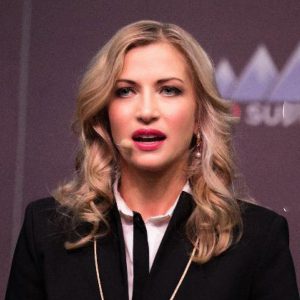 How tokenization will enable global decentralized marketplaces and decentralized finance (DeFi)
Olga Feldmeier is an entrepreneur
and a thought leader focusing on the intersection between financial technology and blockchain. She is the CEO and co-founder of SMART VALOR, which has been nominated among the 10 most exciting European startups by Forbes.
Prior to founding SMART VALOR, Olga held the position of the Commercial Managing Partner at Xapo, one of the first global Bitcoin custodians.
In 2015 she enabled the first Bitcoin license in Switzerland and with that started to write the history of the Swiss Crypto Valley, today one of the largest blockchain hubs worldwide.
Before diving into the blockchain industry, she has held senior executive positions at several banks such as UBS and Barclays Capital. Prior to that she advised global banks on strategy during her five year stance at the Boston Consulting Group (BCG) For her contribution to the blockchain industry, Olga was already nominated twice for the Top 100 Digital Shapers by the influential magazine BILANZ, in 2019 also in the Top 10 Blockchainers and the Top 100 Women in Business by UBS. She regularly delivers talks at worldclass conferences and universities on Bitcoin, blockchain regulation and the tokenization of
assets.